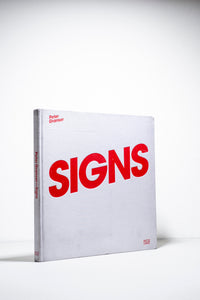 Peter Granser was born in 1971 as an austrian citizen in Hannover, Germany. He is self-educated and lives in Stuttgart. Granser established already with his first project Sun Citya significant style and developed his work over the years.
In 2019 Granser received the Kubus. Sparda Audience Award for his exhibition at Kunstmuseum Stuttgart that showed an overview of his work of the last 10 years.
Granser´s work has been exhibited amongst many others at the Museum of Contemporary Photography Chicago, Kunsthal Rotterdam, Fruitmarket Gallery Edinburgh, FOAM Amsterdam, Fotomuseum Winterthur, Photo Espana, Kunsthalle Tuebingen, MAK Museum Wien, Kunstmuseum Reutlingen/Galerie, NGBK Berlin and Kunstmuseum Stuttgart. 
German, English
2008.
132 pp., 99 ills.
clothbound
30.20 x 30.30 cm