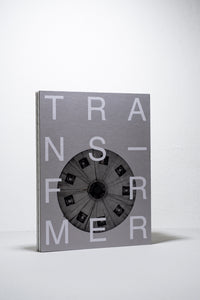 "In 2017, The New York Times revealed that the American ministry of Defence for years had been investing millions of dollars in secret UFO investigations. At that time, the photographer Robert Pufleb (1969, DE) had already recorded numerous mysterious flying saucers for his series TRANSFORMER (2015–2018). He first encountered them in the Chinese megacity Chongqing and since then photographed dozens of UFO's: first in China, later in several European cities.
But are we really seeing the vessels of extraterrestrial visitors? Just like with in his series Alternative Moons (2017), Pufleb dares the viewer to discover unexpected layers of perception in his images of everyday objects. As such, he questions photography's claim to objective truth, a valuable skill in times of fake news, he thinks." (The Eriskay Connection)
Robert Pufleb (1969, DE) is a photographer, graduated in Photography/Visual Communication from the University of Wuppertal, having attended HdK Berlin as well as at USC, Los Angeles. He explores the perception of visual phenomenons emerging from everyday situations, creating an atmosphere of ambivalence, constantly challenging the secrets of the visible. His work has been shown internationally in the US, Russia, Europe and China.
24 × 32 cm
72 pages
hard cover with open spine
full-colour offset 
edition: 750