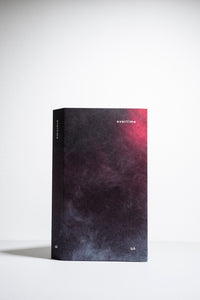 AN EVERLASTING CALENDAR, DIARY AND SKETCH BOOK
"This book – captures something of your flow, gathers traces of your passing creates something that stays, comes around again and seems eternal: holding fast to your essence
a sea of your colours, infused with light and warmth, effortlessly flowing – for evertime."
BY MARTIN GROTHMAAK/ United Landscapes


United Landscapes is an independent art and design publishing venture, producing carefully edited and designed collector's editions of books, prints, multiples and unique objects for a quality-conscious audience.
Martin Grothmaak is a german photographer and creative director. He workes and lives in stuttgart.

 
German, English, Japanese

16 CM x 290 CM

400 PAGES

iris print with 30 spot colors
in thread stitching with black color cut